Every landscape job starts with a shovel. We just have some really big shovels.

Getting it Right, From the Ground Up
Every good landscaping job starts with the excavation; making it one of the most important parts of the project. A job well done starts with a good foundation, which is where our excavation team comes in.
Grading
Wetlands restoration
Road Work
Utility Work: Water
Utility Work: Sewer
Utility Work: Storm Piping
Materials & Hauling
Agricultural Irrigation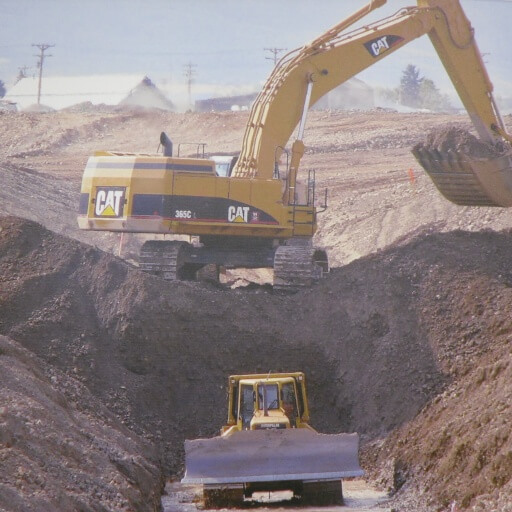 Our Focus is Precision and Performance
We combine the experience and talent of our team, which makes us the leader in the industry. Our excavation department is no exception. MD Excavation, with its unlimited public works rating in Idaho, specializes in mass excavation, grading, stream restoration, road building, underground utilities and hauling. Equipped with state of the art equipment, strong leadership, knowledgeable workforce and determination to expand its scope of services, MD Excavation has built the reputation of being a true service provider throughout Eastern Idaho and Western Wyoming.
Excavation Services & Expertise
MD Excavation utilizes its talented staff, state of the art equipment and technology to provide exceptional service to its clients. MD's managers coordinate projects from start to finish ensuring that they are completed on time and on budget and meet clients expectations. The following services are provided by MD Excavation.
Excavation
Grading
Stream Restoration
Road Work
Utility Work
Water, Sewer, & Storm Piping
Materials & Hauling