Mother's Day is May 12!
Honor the moms in your life. Inspire her with a colorful hanging basket or a pre-made planter. Our florists can create striking arrangements to please mom. Choose from a large selection of beautiful cut stems to personalize her bouquet.
Mother's Day Special: Bird baths 30% off - May 6th- 11th
The flowers are here!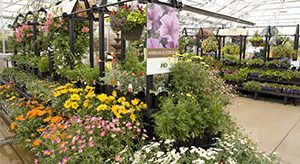 Our greenhouse is filling up. Semis roll into the nursery. Out roll rack after rack of blooming perennials, fragrant herbs, veggie starts and colorful annuals. Our nursery crew whisks these into their respective homes. It's not long before these plants inspire our customers to take them into their care, plant them and bask in their beauty. And in rolls another truck to unload..
Product of the month: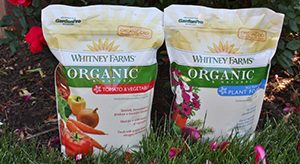 Whitney Farms Organic and Natural All Purpose Plant Food. This easy to apply fertilizer can be used in perennial beds, around trees, vegetable gardens and containers. Beneficial microbes help with the uptake of nutrients in the soil. This promotes root growth which aids water uptake.
Annual Care 101
Gradually expose newly purchased plants to the outdoors on a covered porch or in a shady spot out of the wind. This is called hardening off.
Watch the weather. A few annuals, such as pansies will tolerate freezing temperatures, but most will need to be covered or moved inside if a frost is predicted.
Plant in high quality potting mix. If the plants are to be planted in last year's container, remove all former plant material and refresh with new soil. Adding granular fertilizer to the soil prior to planting will promote continual blooming and healthy root formation.
Water often. The soil should never be allowed to dry out. Depending on sun and wind exposure, annuals may need water up to twice a day.
Routine removal of spent flowers will encourage more blooming. This is called deadheading. Be sure to remove the entire flower and stem.
Additional liquid fertilizer (such as Fertilome brand Blooming and Rooting) beginning midsummer will maintain lush foliage and continuous blooming.
What's New:
Scott's brand lawn fertilizer
Muck brand boots
Assorted teak dining sets
Bamboo children's toys
Terrarium supplies and accessories
Burnout organic weed killer
Colorful outdoor drink ware
Spring scarves in every color
Sun hats for men, women and children
Decorative water fountains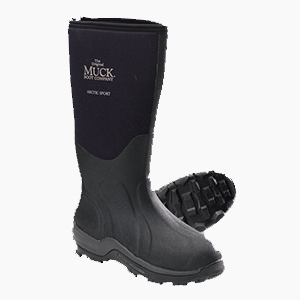 MD Spring Festival is May 4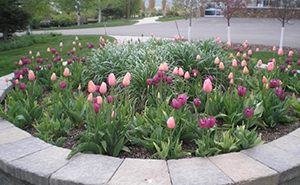 This annual festival is a family friendly event to celebrate the spring gardening season. Come and enjoy prizes, specials, a petting zoo, product demos and more.
Edible Planter Recipe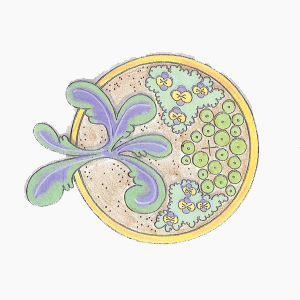 one 12-14 inch pot and potting soil
Granular fertilizer such as Whitney Farms organic plant food
one 4 inch kale or tomato
1 or 2 assorted pansies or violas
one 4" herb
one 4" nasturtium or trailing rosemary
Fill your container up to within 3 inches of the rim. Mix in fertilizer according to package directions. Plant the kale or tomato near the back of the planter. Plant the trailing nasturtium or rosemary near the front and off to the side. Fill in with pansies and other herbs.
Book of the Month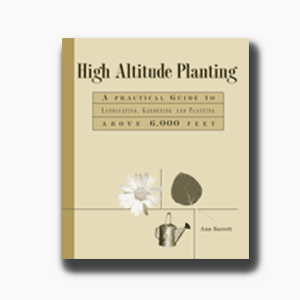 High Altitude Planting - A Practical guide to landscaping, gardening and planting above 6000 feet by Ann Barrett. This book answers the How to, what to and When to questions we all have about high altitude gardening. A great reference perfect for novice and experienced gardeners.
MD proudly boasts a wide selection of books. Included are children's books, cook books, how-to books and many gardening and landscaping books. Our book nook is located along with a lending library in the spacious loft of the gift shop
Helpful Links