Winter Market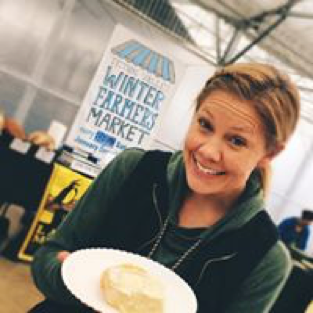 Our Winter Farmer's Market concludes this month on Saturday the 18th. Thanks to all of our fantastic vendors, old and new for making this a great season. If you haven't stopped by yet, don't miss your last chances to do so. The Winter Farmer's Market is held every Saturday from 10-3 in our greenhouse. We have added a weekly raffle prize drawing courtesy of our vendors to add to the excitement. Earn one ticket by just showing up. Earn more entries with each purchase.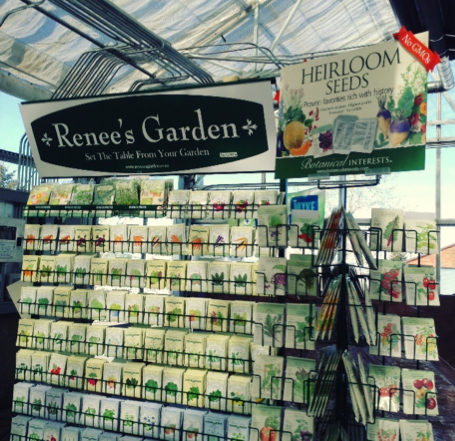 Spring Arrivals:
While it may be too early to plant, it's not too early to plan. Our seed racks are full and March is a fine time to stop by and peruse our selection. We offer a wide variety of standard, heirloom and organic seed for veggies, herbs and flowers. We are excited to bring back our line of seed tape from Botanical Interests™ to make planting those tiny seeds like carrots and lettuces a snap. For those of you who are itching to grow SOMETHING this month, we have a full selection of seeds just for sprouting. Grow your own radish, bean or alfalfa sprouts in your kitchen! Homegrown sprouts are tasty, packed with nutrients, quick and easy
What else is new?
spring table ware
faux flowers
pottery
jewelry
Stationery
bird feeders
blooming houseplants and air plants
Sloggers™ waterproof clogs
spring wreaths
Connect with us
MD Nursery on Facebook
Marigold Cafe on Facebook
Flower Market at MD on Facebook
MD Nursery on Pinterest
MD Nursery on Instagram
Unsung Berries
Guess what? There are other edible berries besides raspberries and strawberries that thrive in this region. Take a step in a new direction this year and try one or more of these lesser-known, hardy, fruit-bearing shrubs. These plants can be tucked in with your existing landscaping and don't need a ton of space. Once established, they will need very little care, other than routine fertilizer and water.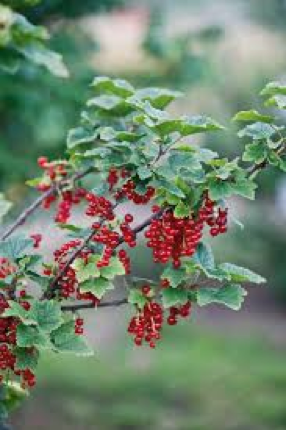 Currants (Ribes 'Red Lake'): These are at the top of the list for a reason. Currants are hardy, versatile shrubs.  The fruit is small and tart. Red Lake currants are the best bet for fruiting and produce stunning clusters of ruby red berries. Their bright, tart flavor can be enjoyed fresh or used in preserves.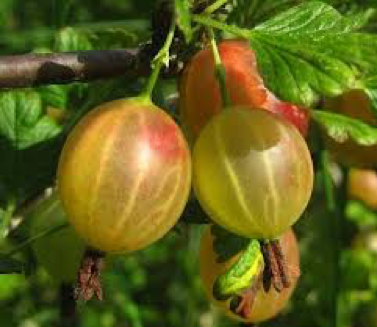 Gooseberries (Ribes 'Pixwell'): Gooseberries are a truly northern fruit.  They are related to currants and grow on small shrubs. Thorny stems bear greenish-purple grape-sized fruit that usually ripen in July.  The berries can be eaten fresh or used in preserves and baked goods.  For best eating, try the 'pixwell' variety.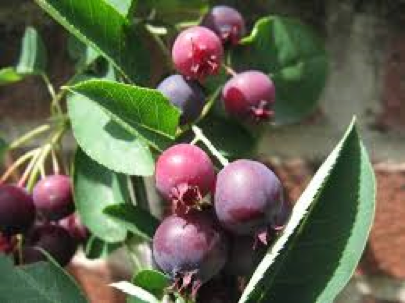 Serviceberry (Amelanchier alnifolia): Also known as 'juneberry', 'sarviceberry' or 'Saskatoon berry', these berries grow on large shrubs and resemble a blueberry. Serviceberry is native in our area and attractive in its own right with clusters of small white flowers early spring and orangey-red fall color. The fruit is sweet enough to eat on its own, but can be mealy, making them ideal candidates for preserves or pies.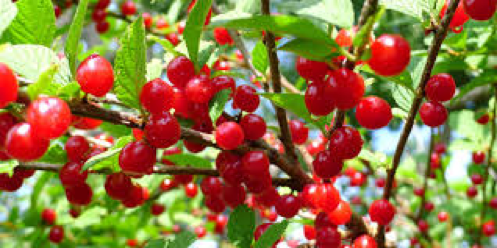 Nanking Cherry (Prunus tomentosa): Bright red fruit adorn these pretty cherry bushes. Nanking cherries grow to 6 feet and bear pale pink blossoms each spring. The fruit is sweet, tart and juicy. Eat them fresh or use them to make a classic cherry pie.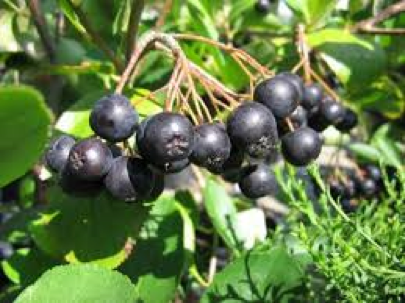 Black Chokeberry (Aronia meloncarpa): This hardy shrub is gaining popularity for the health benefits of its fruit. The little black berries are said to have three times the amount of antioxidants as blueberries! The black chokeberry is a wonderful shrub for landscaping because of its multi-season attractiveness. It bears pretty white flowers in spring, deep green glossy leaves all summer and brilliant orangey-red fall color. The fruit's low sugar content can be unpalatable to some, but can be made into syrup, preserves, blended into smoothies or stirred into muffin batter.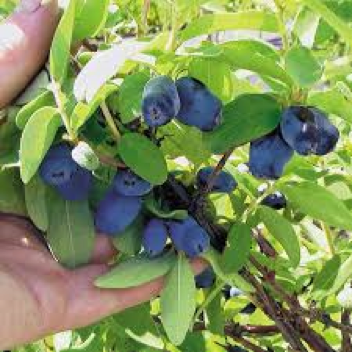 Honeyberry (Lonicera cerearula):  Honeyberries are relatively new to American gardeners, but are grown extensively in Canada and Northern Europe. Also known as haskap, honeyberries belong to the same family as honeysuckles. Honeyberries are native to Siberia- a good indicator of cold hardiness! They produce small, oblong blue fruit on 3 – 4 foot shrubs. The fruit is sweet and similar in flavor to blueberries. Honeyberries ripen relatively early in the summer, usually late June or July. Two distinct varieties are required to pollinate each other for fruit production.
Birds will want to share in the bounty of these fruits, so unless you don't mind sharing, be proactive and cover up with bird netting as soon as the fruit begins to ripen.
MD Lawn and Tree Care Services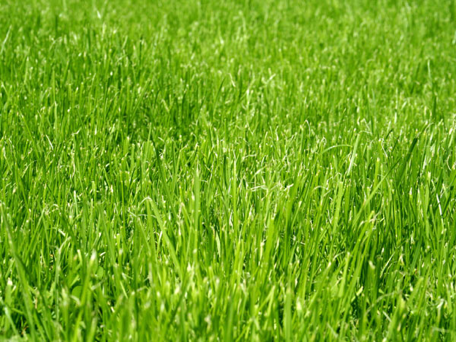 Imagine a summer weekend where you don't have to mow the lawn, where your landscape is thriving and well-maintained. Bugs aren't harming your trees and your lawn is healthy and weed-free. You have time to hit your favorite trails, fishing holes and socializing with your friends and family.
Enjoy more of what you love doing and let our maintenance crew do the yard work for you! Our crew delivers timely, professional service to Teton Valley and Jackson Hole properties.
'New Customer' Lawn Care package: Get one FREE lawn service!
Sign up for a full season (5 month minimum) of routine lawn mowing by May 1st and receive one of these extra services at no charge:
Fall lawn fertilization, Lawn aeration or Irrigation winterization
'New Customer' Lawn & Tree Care package: Get a FREE tree!
This package will get help your trees and lawn looking their best.
This service includes:
Evergreen tree spray applications (includes pine weevil prevention, disease and insect control),  3 times per season
Deciduous tree spray applications (disease and insect control) , twice per season
Yearly deep root tree fertilization
Lawn weed &feed application, twice per season
Fall lawn fertilization
Sign up for our Lawn & Tree Care package by May 1st and we'll give you a free deciduous ball & burlap tree (up to $300 value, offer excludes delivery and planting).
If you'd like more play and less work, contact our maintenance crew lead, Erik Moss to arrange an onsite consultation and estimate:
erik@mdlandscaping.com/new
208-313-5497
Bird of the Month: Red-winged Black Bird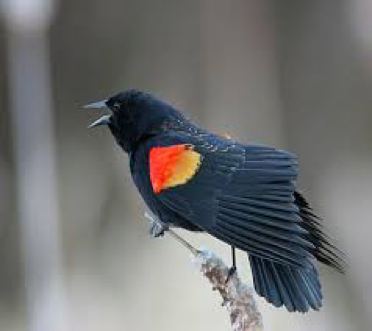 While the calendar may tell us spring is here on March 21st, the call of red-winged blackbird is a sure sign that spring is near. The red-winged black bird is common in our region for most of the year but spends the winter months in the southern US. Red-winged black birds are about the size of a robin and easily spotted on power lines or atop cattails. Glossy black plumage and a distinct red and yellow patch on the wing make the males easy to find. The females have duller, streaky brown plumage. Red-winged black birds prefer marshy habitat near cattails and standing water where they feed on seeds and insects. Before their natural food sources may be available, it is common to see red winged blackbirds at bird feeders. They are voracious eaters often seen ransacking backyard feeders in the spring, so be sure to keep plenty of bird seed on hand for these and other backyard birds.
Helpful Links
Copyright © 2017 MD Nursery & Landscaping, All rights reserved.