Father's Day is June 16th!
We have many great items for dads. How about an Adirondack chair and ottoman to relax in? Dad can take it easy on one of our cool retro metal lawn chairs. Maybe he'd like his very own tree. We have many ornamental trees in stock such as flowering crabapples, fruit trees and mountain ash. Is dad a project guy? Our book nook has an extensive offering of do it yourself books.
Kid's Gardening Week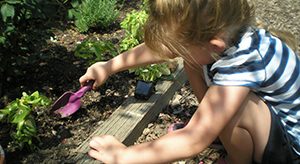 June 3-8. School's out! Bring the kids in and win. Enter to win a Junior Earth Box, enjoy specials on kid's gardening tools and toys. All kids 12 and under receive a free packet of seed.
Product of the month: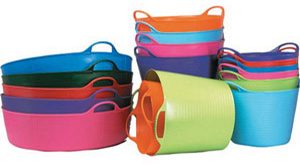 Colorful Tub Trugs are super strong, safe and flexible. Use them for everything. Available in assorted sizes and colors. What will you use your tub trug for?
How to get kids into gardening
It's nothing new, but we all know that children today are beset by a number of ailments: stress, obesity, ADHD. Research has shown that kids with access to greenspace such as gardens on a daily basis have reaped many health benefits including increased attention span and deeper forms of creative play. Children who grow their own vegetables are more likely to eat them. How are parents to encourage kids to get outside and garden? Here are a few tips:
Give a child their very own planting space to plant and dig as they please.
Plant veggies kids like to eat such as carrots, sugar snap peas, strawberries and potatoes.
Try planting crazy veggies like purple potatoes, atomic red carrots or dragon's tongue beans.
Create a theme garden. Popular themes include a pizza patch, hummingbird habitat or a fairy garden.
Invest in some basic pint- sized tools. Gloves, shovels and buckets are a good start.
Incorporate some family- friendly features into your existing garden. Birdbaths, houses and feeders, gathering areas such as a dining set or bench, play areas such as a sandbox, fort or swing set.
Involve your kids in harvesting. Kids love to pick peas, dig up potatoes, pull carrots and cut lettuce.
Pass the scissors. Older children can cut some salad greens or some flowers to bring into the house.
Hand them the hose! Very small kids are delighted to fill up a watering can and water something. Bigger kids can use the hose to fill birdbaths and water the veggie patch.
Lead by example. Your kids are more likely to garden if you're out there too!
Make it fun. Great ideas can be found in our featured 'books of the month', or online.
Join the club. MD offers a kids club most Tuesdays June through August. Check theschedule on our website.
What's New: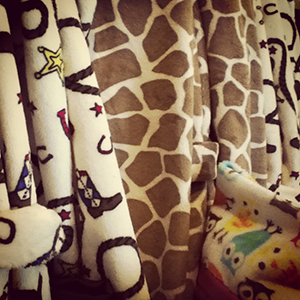 Vintage metal lawn furniture
Ready to hang shade sails
Aromatherapy Pulse Point Balms
Decorative coated fabric
Ultra plush kids napping pads, pillows and sleeping bags
Outdoor candles and torches
Biodegradable paper mulch
Extra large perennials - 2 and 5 Gallon Pots
Three Peaks Café upstairswww.threepeakscafe.com
1st Annual Big Zucchini Contest August 17th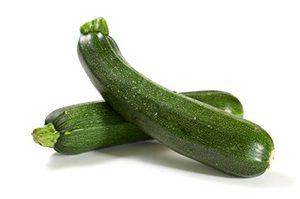 Bring in your homegrown zucchini for judging between 9:00 and noon on August 17th. Zucchini must be grown in Teton County Idaho or Wyoming. Contest is free to enter and fun for all ages. Winners get prizes and bragging rights. Questions? Contacterin@mdlandscaping.com/new
Recipe for a Pizza Garden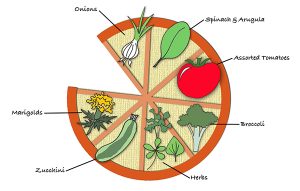 Imagine a six foot wide pizza, cut into jumbo slices, outlined with a thick rock crust overflowing with your favorite toppings. The idea of a pizza garden begins with making the 'pizza'. Either create a round bed with rocks and divide into slices or use another round vessel such as a kiddie pool (with drainage holes in the bottom!) or a prefab round, such as the Smart Pots 'Big Bag Bed'. Fill your 'pizza' with good quality planting soil and divide into slices. Use rocks or string to delineate the slices. Let the kids decide what kind of toppings they'd like to grow and add any or all of these ingredients. Plant your slices and water regularly. Plan a pizza party for the end of summer as the grand finale!
Tomato plants
Bell pepper plants
Zucchini plants
Rosemary plants
Oregano plants
Orange marigold or calendula plants (as the 'cheese')
Spinach seeds
Arugula seeds
Broccoli plants
Onion Plants
Book of the Month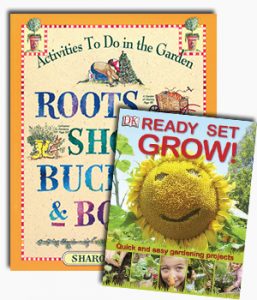 These two books ("Roots, Shoots, Buckets and Boots," and "Ready, Set, Grow!") are full of ideas, advice, activities and recipes to delight you and your kids. MD proudly boasts a wide selection of books. Included are children's books, cook books, how-to books and many gardening and landscaping books. Our book nook is located along with a lending library in the spacious loft of the gift shop.