Bringing The Region To Your Backyard
MD Nursery & Landscaping's philosophy is to create a natural, beautiful landscape that complements the surrounding environment. When it comes to designing and installing your custom landscape, we take every aspect of the local environment into consideration, and create something that reflects you and your location.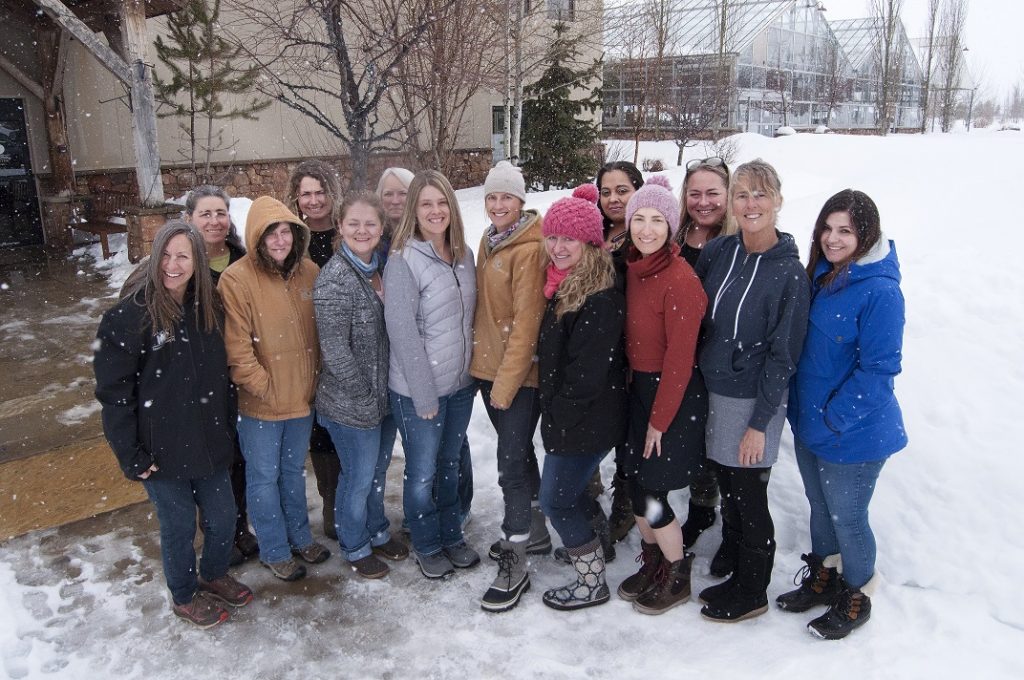 We are western Wyoming's and eastern Idaho's first choice in creating extraordinary custom landscapes. MD has been designing, installing, and maintaining residential and commercial gardens since 1991. That's almost 30 years! MD's fully trained and professional staff will guide you through the design and installation process to ensure that you are completely satisfied with your project.
Waterfalls & streams, ponds, stone walkways & terraces, wildflower & meadow sods, perennial & annual flower beds, trees & shrubs, the list can go on and on; your options are endless with MD Nursery & Landscaping. We offer professional excavation, landscaping, irrigation, and maintenance services. We complete projects of all sizes from small scale residential jobs to large commercial projects. On top of that, we offer year-round landscape maintenance services from lawn mowing to snow removal. In addition to excavation, we operate our own rock quarry, gravel pit, and two tree farms. Our service area includes Montana, Wyoming, and Utah.
We pride ourselves in exceptional, timely communication with our clients. As a result of our superior customer service, we have long-standing relationships with many of our clients, some of them for over 20 years. Our company has been featured in many publications including Homestead Magazine, Teton Valley Magazine, Range, Teton Family Magazine, A Grand Wedding, and Rocky Mountain Bride.
Our 29,000 square foot retail storefront includes a greenhouse and garden center, gift shop, and a full-service florist. Our full-service florist averages 20-25 weddings per year. Our garden center is open year-round and has one of the region's largest seasonal selections of hardy plants, pottery, outdoor furniture along with seasonal home décor, and unique gift items.
Our commitment to the industry allows us to constantly train in new practices and techniques. Our certifications include; Arborist, Certified Irrigation Contractor, Certified Master Gardener and Licensed Spray Applicator in Idaho and Wyoming. We require our employees to collectively receive 2,000 hours of training per year. Our best asset is easily our employees. We have a low turnover rate and our employees really enjoy what they do. It's satisfying to make our clients' landscapes come alive and complement the natural surroundings. MD proudly employs 150 seasonal and 40 year-round employees.
We are actively involved in our community and frequently donate to our schools, sports teams and local nonprofits. And that is the MD difference. Read the entire document here.