Actively Involved
Here at MD Landscaping, we offer professional excavation, landscaping, irrigation, and maintenance services. This allows clients to simply depend on one company from start to finish. We complete projects of all sizes from small scale residential jobs to large commercial projects. On top of that, we offer year-round landscape maintenance services from lawn mowing to snow removal. In addition to excavation, we operate our own rock quarry, gravel pit, and two tree farms and our service area includes Montana, Wyoming and Utah.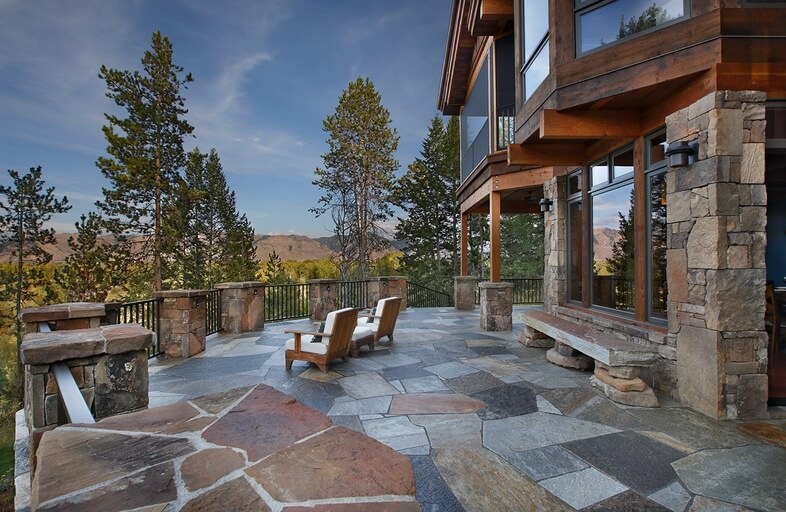 We pride ourselves in exceptional, timely communication with clients via email or telephone. If you leave us a message, we will contact you promptly. Because of our superior customer service, we have long-standing relationships with many of our clients, some of them for over 20 years.
Our company has been featured in many publications including Homestead Magazine, Teton Valley Magazine, Range, Teton Family Magazine, A Grand Wedding, and Rocky Mountain Bride.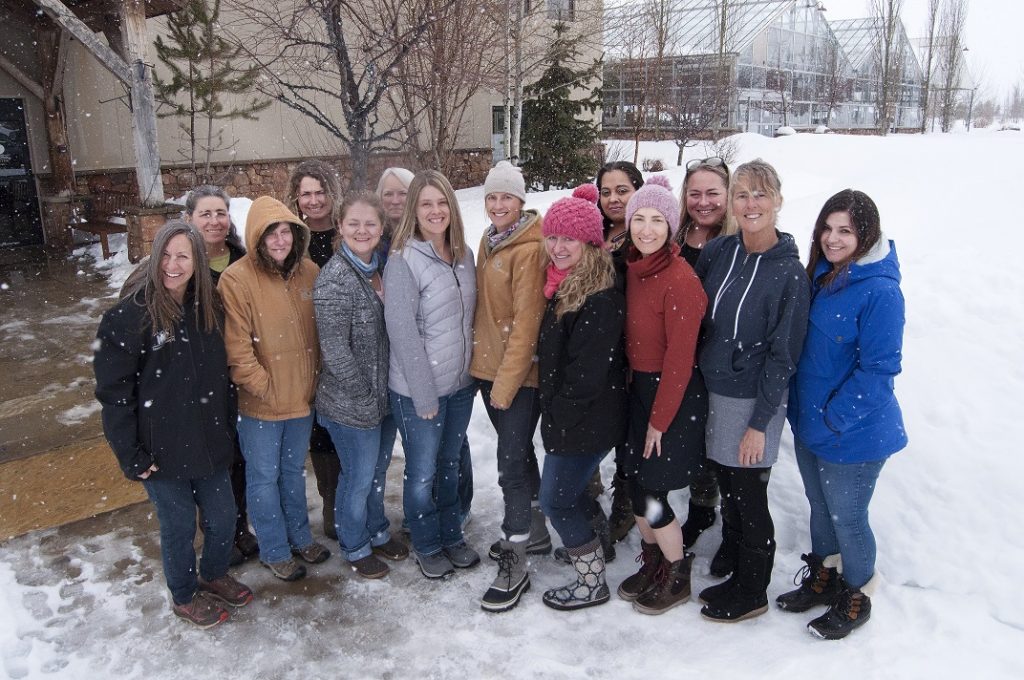 Our 29,000-square-foot retail storefront includes a greenhouse and garden center, gift shop, and a full-service florist. Our full-service florist averages 20-25 weddings per year. Our garden center is open year-round and has one of the region's largest seasonal selections of hardy plants, pottery, outdoor furniture along with seasonal home décor, and unique gift items.
Our commitment to the industry allows us to constantly train in new practices and techniques. Our certifications include; Arborist, Certified Irrigation Contractor, Certified Master Gardener and Licensed Spray Applicator in Idaho and Wyoming. MD requires employees to collectively receive 2000 hours of training per year.
Our best asset is our employees. We have a low turnover rate and our employees really enjoy what they do. It's satisfying to make our clients' landscapes come alive and complement the natural surroundings. MD proudly employs 150 seasonal and 40 year-round employees.
We are actively involved in our community and frequently donate to our schools, sports teams and local nonprofits. And that is the MD difference.
---
| | | |
| --- | --- | --- |
| 1985 | The True Beginning | MD Landscaping began as a lawn mowing business out of the back of Mike Stears' truck in humble Rexburg, Idaho. |
| 1991 | Incorporated the Company | Almost three decades ago we incorporated our small landscaping company. Now we consist of a team of over 190 employees. |
| 1996 | Teton Valley Relocation | Expanded our mission to provide the absolute best service possible by moving to Teton Valley to better serve a greater part of the region. |
| 2008 | New Building & Location | Moved into our 29,000-square-foot retail facility and started providing indoor and outdoor home decor, art, and landscaping tools to our customers in Teton Valley. |
---
The Team
Mike Hammond & Brian Haynie
OWNER
Jared Searle
GENERAL MANAGER
Jared grew up in Shelley, Idaho and he's been in the business of landscaping for 20 years. He really enjoys the outdoors and finds it rewarding to interact with clients and their landscaping needs.
Tyler Bott
LANDSCAPING PROJECT MANAGER
Nonne videmus quanta perturbatio rerum omnium consequatur, quanta confusio? Omnia contraria, quos etiam insanos esse vultis. Diodorus, eius auditor, adiungit ad honestatem vacuitatem
Kacy Moss
IRRIGATION SUPERINTENDENT
Kacy was born and raised in Teton Valley. Kacy has been in the industry for over 22 years. He prides himself in working for his customers and his work ethic. We are proud to say he is part of our team.
Erik Moss
MAINTENANCE
Born and raised right in Driggs, ID. Erik has been in the landscaping industry for over 13 years now. He loves the views and wildlife in Teton Valley.
Jerry Muir
EXCAVATION
Jerry has been working in excavation for more than 20 years. His experience is nothing short of top-shelf.
Carrie Baysek
RETAIL MANAGER
Carrie originally hails from Pennsylvania and has been working in the industry for 20+ years. She worked in Yellowstone while in college and decided she never wanted to be anywhere else. She loves Teton Valley because it's a beautiful area to live, work, and play.
We're hiring Landscapers
Working at MD Landscaping is so much more than just a day job. It's challenging, rewarding, and everything in between. Would you like to learn more?
At The Landscaper we offer:
Full-Time & Seasonal Employment
Hands-On Experience
Excellent Work Environment
Landscaping Certifications
With so many years of experience in the business, we know what it takes to stay current
and up-to-date in order to provide the highest quality landscaping service.
| | |
| --- | --- |
| 1 | Arborist |
| 2 | Certified Irrigation Contractor |
| 3 | Certified Master Gardener |
| 4 | Licensed Spray Applicator |