Spring is here! We will be busy for the next several months as our short growing season kicks into high gear. This month we anticipate the first arrival of herbs, hardy perennials, veggie starts and bedding plants. Outdoor furniture is here and assembled for your convenience. Shop our tasteful selection of colorful chairs, vintage gliders or classic teak sets. We are clearing out some of our older patio furniture pieces, so stop by and see what's on sale. We hope you find our monthly newsletter helpful and informative. Like the spring weather, we are constantly changing around here. In addition to this newsletter, you can follow us on facebook for the latest news, tips and arrivals. We have also launched 12 new boards on Pinterest. From our butterfly gardening board to a gorgeous flower gallery, you will find fantastic ideas, images and inspiration.
Easter is April 20th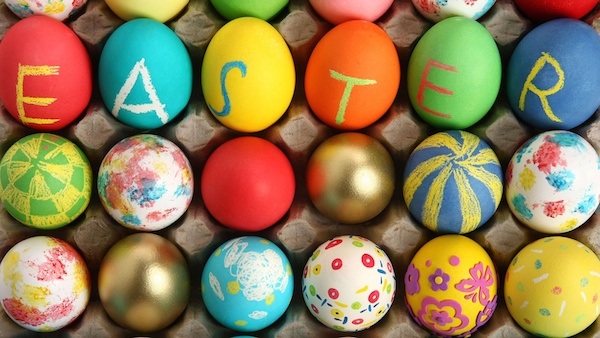 Adorn your home this Easter with beautiful potted lilies or fresh cut flowers. We have a charming selection of Easter decorations from bunnies to baby chicks. These will delight the young and old alike. Browse our latest selection of table linens and find something to freshen up your Easter table. Check out our kid's section and find fun, unique and educational toys to tuck into Easter baskets.
Save the Date: Spring Fest is May 3rd.
Celebrate the start of growing season with this family friendly event. Come and see what's new for the season and enjoy prize giveaways, one day only specials, product demos, face painting, kid's activities and a petting zoo.
Earth day is April 22nd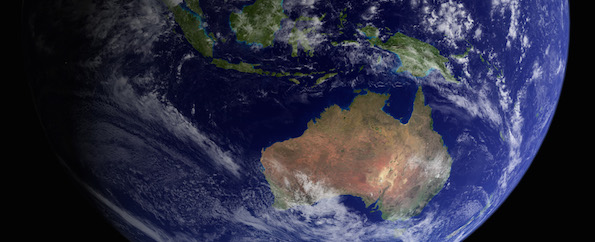 We are honoring Earth Day with earth! All bags of soil and compost will be 15% off April 22nd-26th.
Mud season survival: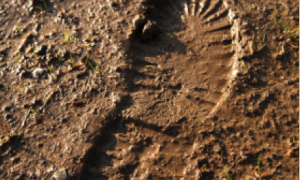 It's springtime in the Tetons. We may not have fields of green grass or flowers blooming in abundance yet, but spring is here with its chirping birds, crazy weather, frozen slush, potholes and mud. Survive this mud season with these useful products and tips:
Muck™ Boots: These boots are 100% waterproof so that your feet will stay warm and dry in the harshest spring conditions. Built for comfort and performance, these durable boots will endure spring time in the Tetons for years to come. Muck Boots are available in Men's, Women's and Kid's sizes.
Spread grass and wildflower seed as soon as the snow melts. Convert those bare spots into a lawn or meadow by next Mud Season. All 2013 seed is half off while supplies last.
Rugs and Doormats: Keep those muddy foot prints out of the house with a handy area rug or doormat. Freshen up your porch or entryway with a colorful woven poly rug. Easy to clean, just shake them out and hose them off.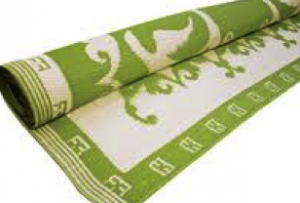 Scoop & Rake™: Finding some doggie 'surprises' around the house? Take care of your pooch's passings with a handy Scoop &Rake™. Available in bright blue or pink, these tool sets will put a little glamour into the job.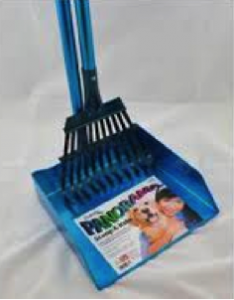 Mulch: Bark nuggets will quickly set that muddy spot out of sight. In addition, mulch helps to suppress weeds and retain soil moisture.
Insulated gloves: Keep your hands comfortable while you brave the elements doing spring clean up.
Make Mud Pie!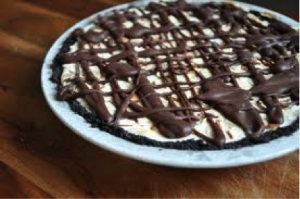 Boost Mud Season morale with this delicious mud pie. Kids will love to help make (and eat!) this pie.
Erin's Mud Pie:
For the crust:
1 ½ cups finely crushed chocolate cookie crumbs
½ cup melted butter
Mix the crumbs with the butter. Press into a 9 inch pie plate. Bake at 375 for 8 minutes. Let cool completely.
For the filling:
1 pint of chocolate ice cream, softened
3 oz melted semi sweet chocolate
Fill the crust with softened ice cream. Drizzle melted chocolate over the ice cream layer. Freeze until firm. Serve with lightly sweetened whip cream if desired. Serves 8-10.
A planter for spring: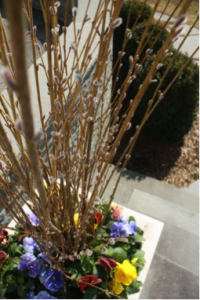 Most of us can't resist getting our hands a little dirty at the first onset of spring. Try this simple spring container recipe for a dash of spring color at your home or workplace:
Fill any container with high quality planting mix, like Fertilome™ Ultimate Potting Mix. Moisten the soil and allow it to settle. Plant your container with some cold tolerant annuals such as pansies. Add a few vines, such as ivy or vinca to cascade over the edges. Insert a few branches like pussy willows in the center or at the back third to give height and interest. Get festive and nestle in some colored eggs or a bunny for Easter. Choose a sunny spot and drape with frost cloth or move indoors if the overnight temperatures are forecast to dip below the mid 20s.
New books are here!
Our book nook is loaded with heaps of new books. Learn how to raise goats, prune a bonsai or bake amazing bread. Check out our great selection of children's books, regional gardening books and field guides. Our book nook is located along with a lending library and free wifi in the spacious loft of the gift shop.
We have said goodbye to Three Peaks Café. Thanks to Steve and Chris for feeding our customers and staff for the past year. We wish them all the best at their new location in downtown Driggs. Stay tuned for the opening of the Marigold Café at MD Nursery in May.
Helpful Links