4th of July Sale Starts July 1st
Celebrate the 4th of July with color! Add that festive touch to your deck or patio with colorful annuals.
10% off Annuals, Hanging Baskets, Veggie Starts and Herbs
30% off selected plastic outdoor furniture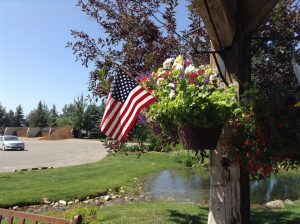 Lawn Care 2 Day Sale:  July 1st & 2nd
Give your grass a boost for the summer. Apply fertilizer according to package instructions early morning or evening and water thoroughly afterwards.
All bagged lawn fertilizer will be 30% off for two days only, July 1st and 2nd.
We will be closed on the 4th. Have a safe and happy holiday!